Uncomplicated contents insurance.
Confidence countrywide
With our contents insurance you can be confident that what you've insured is protected anywhere in New Zealand. You can claim for a single item like a broken camera or a lost necklace, or if something like a burglary occurs, you can make a claim for everything that was stolen.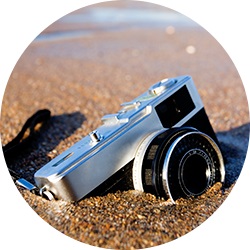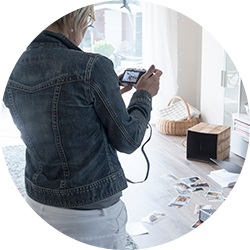 What you need to know about getting covered with us
Our contents insurance is flexible your sum insured can start from as little as $10,000.

---

With our one event – one excess benefit, you'll only pay one excess if you suffer a loss from the same event to your contents and another Trade Me insurance policy.

---

The amount you pay for your insurance is influenced by your 'excess' - the money you contribute towards your claim. A larger excess means a smaller premium, and vice versa.
We cover you for unexpected events.
To find out more about what we cover click here
Here's a summary of all the features that are included in our contents insurance policy, or are available as optional extras.
Check out the full policy documents at the bottom of this page for all the details.
Accidental loss or damage
We will cover you for the sudden and accidental physical loss or sudden and accidental physical damage to your contents. Cover is up to the sum insured or other amounts specified in the certificate of insurance and policy wording.
Liability
This means you're covered for claims made against you for accidental physical damage to other people's property.
Frozen food cover
Forget trying to eat 3kg of ice cream in an hour (unless you really want to). We'll cover you up to the value of $500 for any food you lose due to refrigeration equipment accidently stopping.
Gradual damage protection
We'll pay up to $1,000 (excess free) to make your home safe again if you have reason to believe that the security of your contents is compromised - through a stolen key, for example.
Moving house
Change of address? Here's one less thing to worry about. We'll cover your contents at both addresses for up to 14 days while you move from one property to another.
Natural disaster damage
We'll cover you for natural disaster damage, above the level already provided by the EQC.
No claims bonus
Made no contents insurance claims in the last year? Congrats, you get a no claims bonus!
One event, one excess
If a single event happens and you need to claim under more than one Trade Me Insurance policy, you'll only have to pay the highest of your individual excesses.
Temporary storage after loss
If your house is damaged, we'll help you store your things until it has been fixed up. Not only will we pay for the storage costs, but we'll help ship them to the storage facility as well.
Temporary accommodation expenses
We'll pay up to $25,000 towards your temporary accommodation expenses if your contents are damaged in an event that results in your house being uninhabitable. We'll even include kennel or cattery fees! By the way, we'll only pay this once if you have cover for this under another policy.
Temporary cover away from home
Going on an extended holiday? Living or working away from home? We'll continue to cover your stuff for a period up to 42 days so long as your stuff stays in NZ.
Contents in storage
We'll extend your cover to include any contents you are keeping in a secure storage facility (run by a commercial storage company).
Business tools and equipment
We'll provide cover for your business tools (that's any equipment you make a financial return on), up to your specified sum insured.
Spectacles and contact lenses
Any claims paid for spectacles or contact lenses will be excess-free.
Personal aids
Any claims paid for personal aids will be excess-free. Personal aids can include things like dentures, hearing aids and prosthetics.
How to make a claim
Making a claim is uncomplicated too. It's as easy as completing an online claim form.
To keep things simple, we aim to get your claim settled quickly and without stress.